If you are a web designer or package designer then here is a good news for you, porkbun is offering a free .design tld for everyone for the 1st year, which means you can own a.design tld for no price for an year.
free .design domain
A .design domain name reflects what you do as a designer. Get your free .design domain today!
If you are a Web, app, interior, fashion or any kind of designer then using a .design domain tld your branding can be as polished and professional as your designs.
To own a free .design domain follow below steps
.design domain free
Go to https://porkbun.com/
Now go to their big search button and search your .design domain tld like below.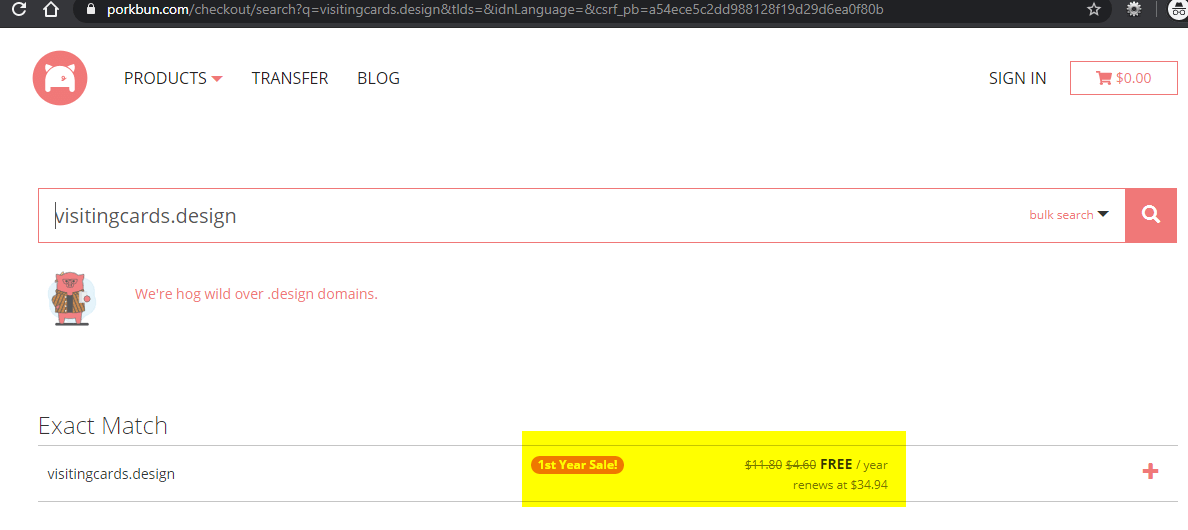 Now click on + icon and add to cart then create an account/login to register your free domain.
Look below some of the top companies who are using .design domain tld for their design works.
Some of the famous .design domains